Bank of America
with Gensler - San Francisco
With the on growing demand of online internet service, Bank of America has reduced their footprint, yet increased available services at their retail branch. At entry, a concierge will be greeting and guiding you towards your needs financial needs. 
Along the red wall, you will new interfaced ATM's that will allow to talk to out of site representative in case the on-site tellers are busy. At the adjacent side, you will find new offices and partners such as Merril Lynch to address your investment needs.
The building itself, is also self improving. Some of the key elements are the use solar panels for energy use, energy tracking for the consumption use. Along the roof surface are Sola-tubes that will bring in natural daylight into the interior space.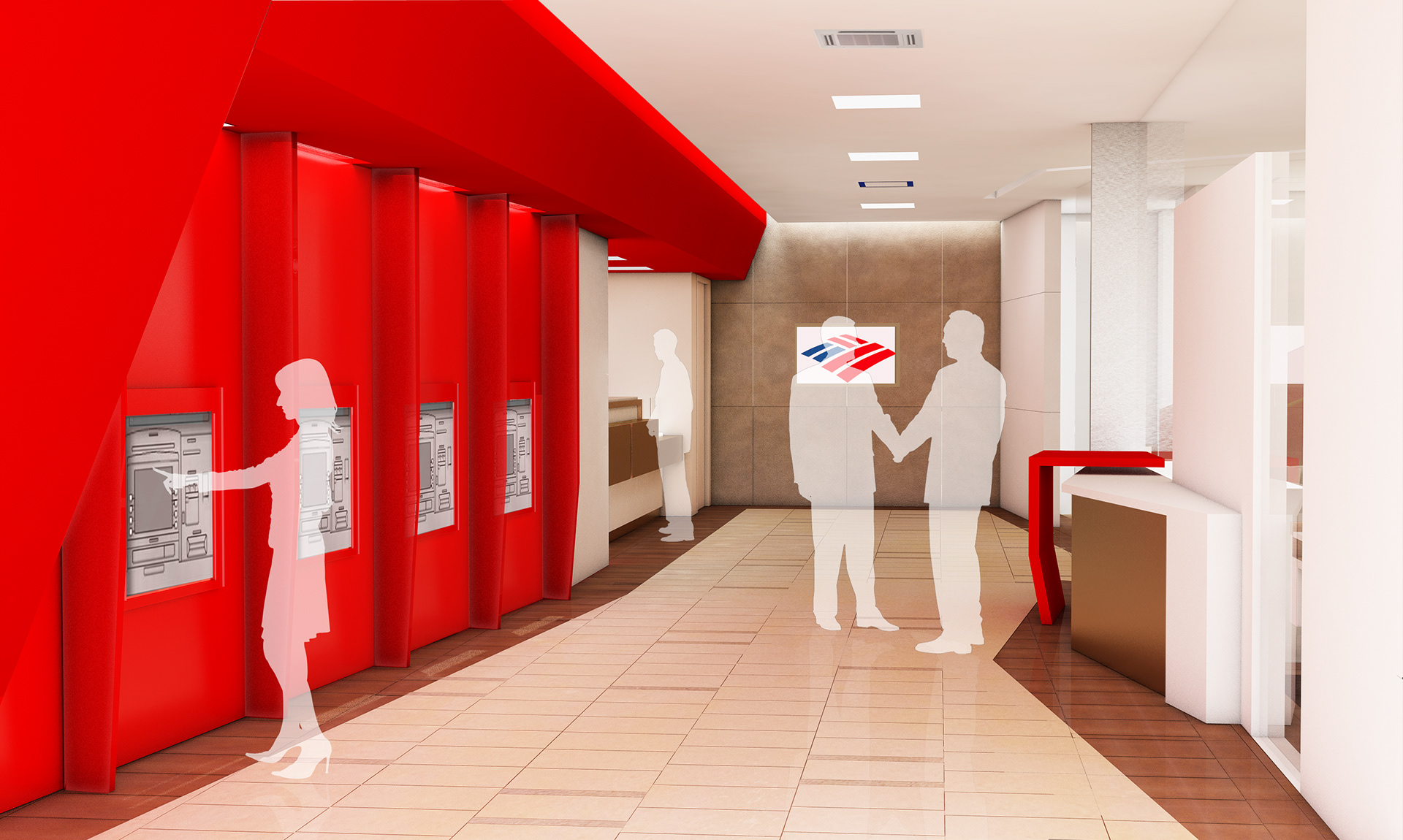 Bank of America - Beverly Hills, CA